Todd Hodnett | Executive Chairman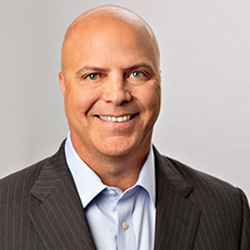 Todd has a unique combination of business skills which range from new business startups, business development, contract negotiations, mergers & acquisitions to executive leadership, and strategic planning. Prior to joining DRN as Executive Chairman, Todd was most recently the President and CEO of Recovery Database Network, Inc. which he founded after leaving Rock Island Live Entertainment where he served as the Corporate Development Officer and General Counsel. A position he was very well suited for after spending years with the law firm of Bailey and Hodnett, L.L.P. where his duties included corporate litigation, mergers & acquisitions, and transactional work.
Mr. Hodnett gained his experience regarding the administrative and managerial needs of the repossession industry by virtue of having grown up in and around his father's repossession company.
A native Texan, Todd was born and raised in Fort Worth, Texas gaining exemplary education from the college preparatory school: Fort Worth Country Day onto the highly regarded Texas Christian University where he received his General Business Degree. Upon graduating with his Bachelor's, Todd was commissioned as a Second Lieutenant in the U.S. Army Reserves where he served until he was honorably discharged as a Captain in 2002. He attended Oklahoma City University School of Law and in 1992 he received his Juris Doctor degree.
Mr. Hodnett currently resides in Fort Worth, Texas with his wife and three children.
John Nethery | Chief Operating Officer & Chief Financial Officer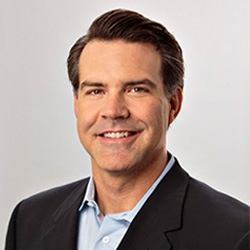 Responsible for day-to-day operations at DRN, including validation, dispatch and technical support, John directs DRN's overall financial and accounting activities.
Prior to joining DRN, he served as Vice President at a boutique real estate investment and management firm where he managed operations of a large, multi-state commercial real estate portfolio. He also looked for opportunities to improve financial performance of portfolio investments and turned those opportunities into reality. John began his career in public accounting for Price Waterhouse where he participated in numerous year-end audits for publicly traded companies.
A CPA, John graduated cum laude from Texas Christian University, where he earned his BBA in accounting and later obtained an MBA from Southern Methodist University with a concentration in entrepreneurship.


Jeremiah Wheeler | Executive Vice President and General Manager, FinTech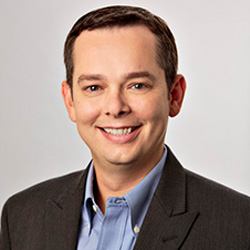 Jeremiah heads up the sales efforts for DRN's Collections, Recovery and Financial Services industries. With more than 11 years in the collections and recovery industry, Jeremiah keeps a pulse on the industry and is responsible for developing DRN's sales strategy to ensure alignment with market needs and trends.
Before joining DRN, Jeremiah held positions at Recovery Holdings, LLC, where he led business development, customer service and operation efforts for the company. His contributions were instrumental in expanding the scope and quality of services offered to national lenders such as Toyota Financial Services, Bank of America, Capital One Auto Finance and Ally Financial, among others.


Alex Young | Vice President and General Manager, Insurance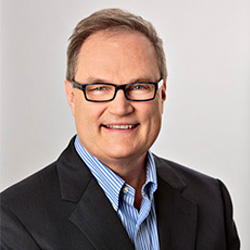 As Vice President of Risk Solutions, Alex is responsible for developing the Insurance Market for DRN.
Alex brings experience international sales and executive management, as well as 25 years of experience in the Insurance industry leading many successful sales startups and financial turnarounds. Prior to joining DRN, Alex was the Executive Vice President of the Americas at eBaoTech successfully securing the company's first North American client as well as several tier 1 global clients for eBaoTech's policy and claims administration suites. Alex also worked for Vertafore as Vice President of Insurance Carrier Sales where he focused on agent/carrier connectivity for distribution and grew the company to the number 1 position in that market.
Alex holds an MBA (focused on Information Technology) from Babson College, an MST (focused on Corporate Taxation) from Bentley College, and a BS in Management and Mathematics from Worcester State University.
Doug Auker | Vice President, Operations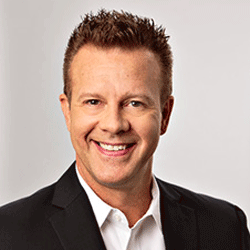 As Vice President of Operations, Doug oversees the dispatch and technical support teams at DRN. In this role, Doug leverages his experience of over 20 years in technical call center management, field service management and customer service.
Prior to DRN, Doug was Assistant VP of Operations for Health Care Computer Corporation. He has also held management roles with the Apple Call Center, Bio Rad Semiconductor and Optical Specialties Semiconductor.
Stuart Mallory | Vice President, International Sales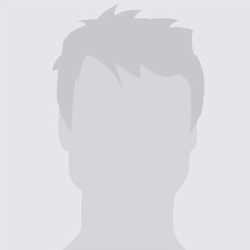 Stuart Mallory possesses more than 20 years of executive sales management experience, specializing in international market development. In his role as Vice President of International Sales, Stuart is serving a dual role for both DRN and Vigilant Solutions to expand the international business opportunities available for the two companies.
In his previous role as Vice President of International Sales, Stuart expanded the international business of Zoll (a leader in fire and EMS solutions) by tangibly unifying the channel processes while also introducing many new product offerings into both long established and newly defined markets.
Prior to Zoll, Stuart led the International Sales Group at Kustom Signals for almost 11 years. During that time, he created ongoing business relationships in over 70 countries worldwide, and was responsible for some of the largest contract awards in the company's history.
Prior to his tenure at Kustom, Stuart owned multiple businesses in his hometown of Topeka, Kansas where he also attended Washburn University.
Eric Balsa | Vice President, Information Technology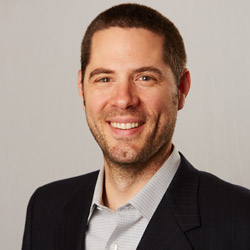 As VP of Information Technology for DRN and VP of Engineering for Vigilant Solutions, Eric's responsibilities include software delivery, application and network security, technology best-practices and IT delivery.
Formerly, Eric was Chief Technology Officer for Recovery Database Network, a subsidiary of KAR Auction Services (NYSE: KAR) where he lead the development and operations teams. Eric was the original technology architect for Recovery Database Network which he and Todd Hodnett, DRN Executive Chairman and Founder, successfully sold to KAR Auction Services in 2010. Eric has also worked as a Senior Software Engineer at Yahoo! Eric holds a Bachelor of Science in Computer Engineering from the University of Arizona.
Tom Joyce | Vice President, Product Management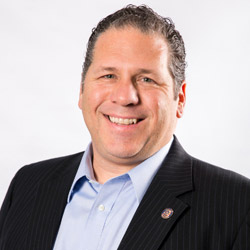 Tom is a retired member of the NYPD in the rank of Lieutenant Commander of Detectives. He commanded the NYPD Cold Case Squad upon his retirement and held many other roles within the detective and organized crime bureaus.
Prior to working with Vigilant Solutions, Tom was the Director of Law Enforcement Market Planning for LexisNexis Government Services. Tom often lectures on various subject matters relating to Homicide Investigations and has published numerous articles on criminal investigations. Tom is currently a member of the International Homicide Investigators Association's Advisory Board.
Mark Kruse | Vice President, Information Systems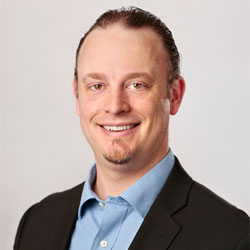 Mr. Kruse has over 15 years experience working with high tech software solutions in the public and private sector. Mark is one of the founding members of Vigilant Solutions where he designed and integrated their industry leading camera systems and Software as a Service (SaaS) that is used worldwide for law enforcement and commercial applications. Prior to joining Vigilant Solutions, Mark developed data warehouse applications that are widely used and integrated as a standard in the semiconductor industry. As part of his success in the semiconductor industry, Mark transitioned into a customer facing role, managing a team of applications engineers responsible for high availability data aggregation and analysis solutions that were distributed worldwide for Applied Materials. Today, Mark is focused on leveraging customer insights from both the private and public sector into building solutions that provide high customer impact, technological value and competitive differentiation for both DRN and Vigilant Solutions' clients.
Andy Cameron | Vice President, Data Recovery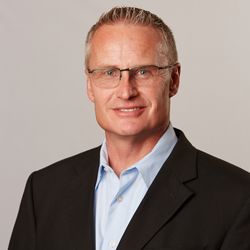 As Vice President of the Data Recovery Team, Andy leads the DRN Recovery Network, Hardware sales teams and manages the Provider relationships.
In his previous role at Portfolio Recovery Associates (PRA) as the VP of LPR Operations, Andy built the LPR division from the bottom up, including agent management, dispatch services, and national distribution of LPR systems. He was instrumental in rapidly establishing and growing the operation's national footprint. In addition, Andy has over 20 years of experience in Internal Security holding positions ranging from Regional Director to Vice President.
Andy is an honorably discharged United States Marine Corps veteran and served from 1983 to 1987. He attended Sacramento City College.