Todd Hodnett | Executive Chairman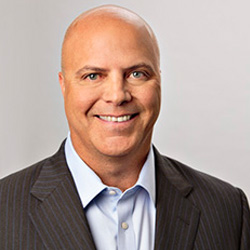 Todd has a unique combination of business skills which range from new business startups, business development, contract negotiations, mergers & acquisitions to executive leadership, and strategic planning. Prior to joining DRN as Executive Chairman, Todd was most recently the President and CEO of Recovery Database Network, Inc. which he founded after leaving Rock Island Live Entertainment where he served as the Corporate Development Officer and General Counsel. A position he was very well suited for after spending years with the law firm of Bailey and Hodnett, L.L.P. where his duties included corporate litigation, mergers & acquisitions, and transactional work.
Mr. Hodnett gained his experience regarding the administrative and managerial needs of the repossession industry by virtue of having grown up in and around his father's repossession company.
A native Texan, Todd was born and raised in Fort Worth, Texas gaining exemplary education from the college preparatory school: Fort Worth Country Day onto the highly regarded Texas Christian University where he received his General Business Degree. Upon graduating with his Bachelor's, Todd was commissioned as a Second Lieutenant in the U.S. Army Reserves where he served until he was honorably discharged as a Captain in 2002. He attended Oklahoma City University School of Law and in 1992 he received his Juris Doctor degree.
Mr. Hodnett currently resides in Fort Worth, Texas with his wife and three children.
Matt Brady | Chief Revenue Officer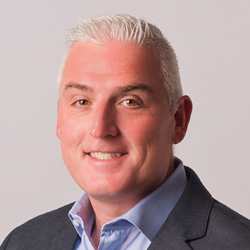 Matt is responsible for developing strategies that drive revenue performance and organizational effectiveness to meet its financial goals. Matt brings over 20 years of experience in the fields of technology and public safety, serving as president and CEO of Westell Technologies, Inc., a global provider of wireless, public safety and cloud/IoT-based monitoring solutions. As CRO, Matt will help Vigilant and DRN continue to achieve profitable growth and expand the companies' global reach.
Dr. Nagi Palle | Chief Operating Officer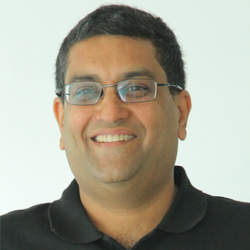 As COO of VaaS, Nagi oversees the operations of both DRN and Vigilant, helping both companies continue to achieve success and growth. Prior to VaaS, Nagi was the CEO and Managing Director of Machindra First Choice Wheels (MFCW), India's largest automotive products and services provider. In addition to his time at MFCW, Nagi served as a Senior Vice President at OPENLANE and spent a decade in the management consulting industry.
Jeremiah Wheeler | Executive Vice President and General Manager, FinTech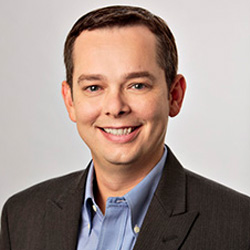 Jeremiah heads up the sales efforts for DRN's Collections, Recovery and Financial Services industries. With more than 11 years in the collections and recovery industry, Jeremiah keeps a pulse on the industry and is responsible for developing DRN's sales strategy to ensure alignment with market needs and trends.
Before joining DRN, Jeremiah held positions at Recovery Holdings, LLC, where he led business development, customer service and operation efforts for the company. His contributions were instrumental in expanding the scope and quality of services offered to national lenders such as Bank of America, Capital One Auto Finance and Ally Financial, among others.
Doug Auker | Vice President, Operations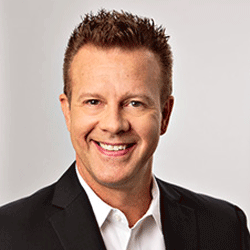 As Vice President of Operations, Doug oversees the dispatch and technical support teams at DRN. In this role, Doug leverages his experience of over 20 years in technical call center management, field service management and customer service.
Prior to DRN, Doug was Assistant VP of Operations for Health Care Computer Corporation. He has also held management roles with the Apple Call Center, Bio Rad Semiconductor and Optical Specialties Semiconductor.
Eric Balsa | Vice President, Information Technology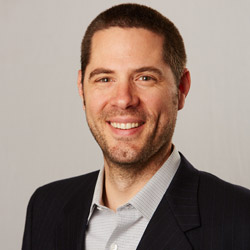 As VP of Information Technology for DRN and VP of Engineering for Vigilant Solutions, Eric's responsibilities include software delivery, application and network security, technology best-practices and IT delivery.
Formerly, Eric was Chief Technology Officer for Recovery Database Network, a subsidiary of KAR Auction Services (NYSE: KAR) where he lead the development and operations teams. Eric was the original technology architect for Recovery Database Network which he and Todd Hodnett, DRN Executive Chairman and Founder, successfully sold to KAR Auction Services in 2010. Eric has also worked as a Senior Software Engineer at Yahoo! Eric holds a Bachelor of Science in Computer Engineering from the University of Arizona.
Andy Cameron | Senior Vice President, Data Recovery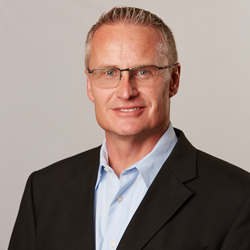 As Vice President of the Data Recovery Team, Andy leads the DRN Recovery Network, Hardware sales teams and manages the Provider relationships.
In his previous role at Portfolio Recovery Associates (PRA) as the VP of LPR Operations, Andy built the LPR division from the bottom up, including agent management, dispatch services, and national distribution of LPR systems. He was instrumental in rapidly establishing and growing the operation's national footprint. In addition, Andy has over 20 years of experience in Internal Security holding positions ranging from Regional Director to Vice President.
Andy is an honorably discharged United States Marine Corps veteran and served from 1983 to 1987. He attended Sacramento City College.
John Nethery | Senior Vice President and General Manager, Business Development and New Markets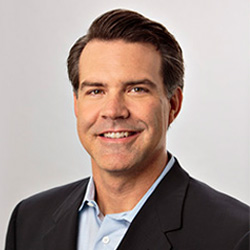 Prior to joining DRN, he served as Vice President at a boutique real estate investment and management firm where he managed operations of a large, multi-state commercial real estate portfolio. He also looked for opportunities to improve financial performance of portfolio investments and turned those opportunities into reality. John began his career in public accounting for Price Waterhouse where he participated in numerous year-end audits for publicly traded companies.
A CPA, John graduated cum laude from Texas Christian University, where he earned his BBA in accounting and later obtained an MBA from Southern Methodist University with a concentration in entrepreneurship.


Susan Crandall | Vice President, Communications and Government Affairs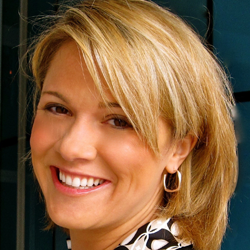 Susan brings over 15 year of business experience in the data and technology field, holding leadership roles in business development, product development, market strategy and marketing. As the Vice President of Marketing and Legislative Affairs, Susan is responsible for the VaaS global brand, public relations and communications strategy. Additionally, she supports Vigilant Solutions and DRN in their continuing efforts to help customers and partners navigate the legislative landscape to ensure the continued safe and responsible use of data.