The North American Repossessors Summit 2023: United Repo Kingdom in Orlando FL, is in the books; and it surely did not disappoint. This year's event was a whirlwind of excitement, featuring an incredible lineup of speakers, thought-provoking sessions, unforgettable off-site gatherings, and unparalleled networking opportunities. NARS 2023 was like a stick of dynamite, a lot of blast packed in a few short days.  
The summit began with a bang on Thursday morning with the highly anticipated 10th Annual Golf Tournament, generously sponsored by MVTrac.; This Disney-themed extravaganza brought together agents, lenders, providers, and industry leaders for a day of fun-filled competition and camaraderie. It set the tone for the remarkable days that followed.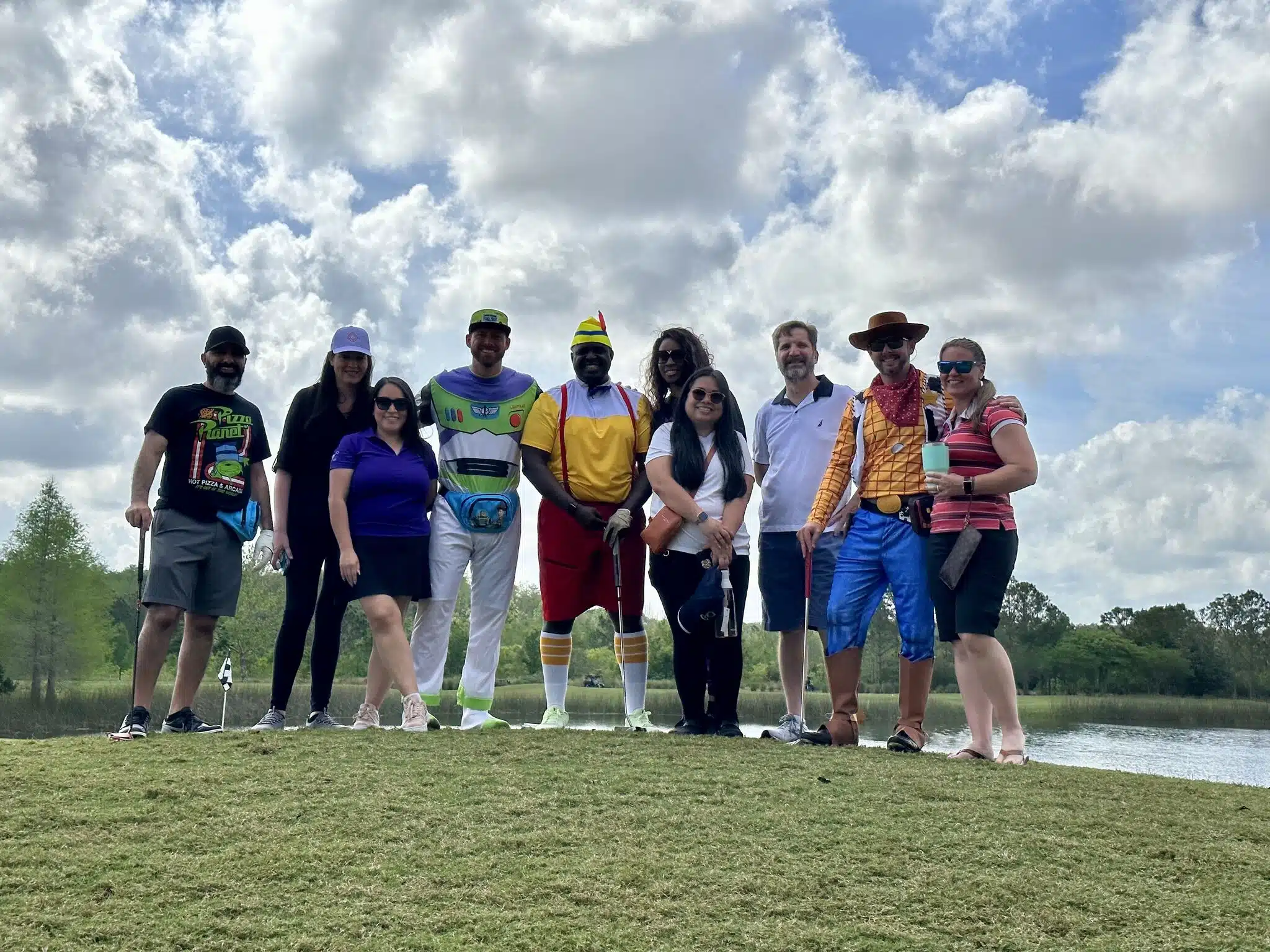 Following the golf tournament, attendees gathered for a State Association Meeting, The Pledge, and a series of captivating sessions that left everyone inspired and motivated. The day concluded with the HB cocktail party, where connections were deepened and new relationships were forged. Meanwhile, the exhibit hall buzzed with energy and excitement, with DRN and MVTrac booths attracting record-breaking foot traffic. Agents couldn't contain their enthusiasm as they shared their resounding appreciation for the revolutionary NEW L5M camera system and the recent enhancements to DRN's agency REV SHARE model. Adding a touch of unconventional fun, DRN and MVTrac organized cornhole games, offering attendees enticing kit discounts, and even presented a race car wrapped in their logos, showcasing the cutting-edge L5M camera system. We are also happy to announce that we successfully raised a total $28,000 for the American Recovery Association and the Recovery Agents Benefit Fund from auctioning off two camera kits to Shane Foster of Metro Investigations.
While we can't say that race cars are the latest data collection tool, it certainly sparked captivating conversations throughout the event. A special thanks goes to Chris Anderson, Owner of ND Asset Recovery LLC, for providing and wrapping the race car—it was a sight to behold!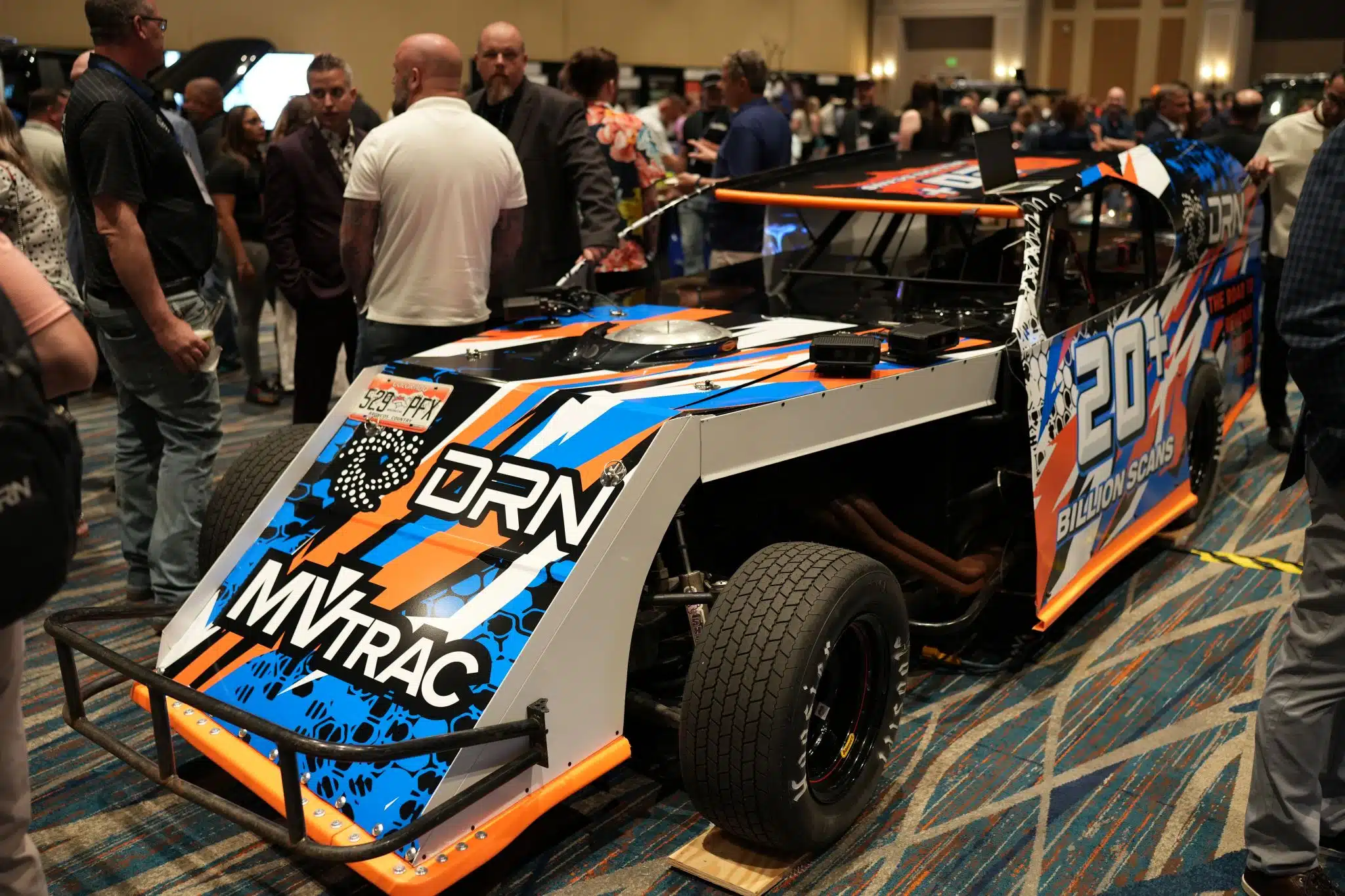 Day two was more of the same, more great content, sessions, a Repo Demo, full packed day again in the exhibit hall and ended with the DRN Hosted Closing Party. It was well attended as DRN presented its annual appreciation awards to several outstanding agencies.  
Metro Investigations & Recovery – National Award
Coastline Recovery Services, Inc – National Award
Nations Recovery – Western Region
Dezba Asset Recovery – East Region
Absolute Recovery – East Region
Nationwide Recovery – Midwest Region
Nebraska Auto Recovery – Midwest Region
Heat Recovery & Towing, Inc – Southeast Region
Winner of Auction at NARS – 2 kits
Metro Investigation & Recovery
As we bid farewell and reminisced about the incredible moments shared, we couldn't help but eagerly anticipate our next gathering. Fortunately, DRN has wasted no time in planning the next event—an upcoming DRN Affiliate Advisory board meeting in Texas on May 23rd. We extend our heartfelt gratitude to the American Recovery Association for hosting such a spectacular and unforgettable event, and we simply can't wait to reunite again next year for another extraordinary NARS summit!