Turn Passing Vehicles Into Profitable Leads
---
Pre-qualify leads and convert more visitors into customers with our opt-in marketing database.
Capture
Are you ready to convert passing vehicles into profitable leads?
With our AI-powered LPR cameras, you can automatically identify target customers passing by. Our dynamic opt-in marketing database platform identifies and informs you on pre-qualified leads based on proximity, visit frequency and engagement through real license plate data. Prevent missed opportunities and turn more visitors into loyal customers.
*Services vary by state. Contact sales for details.
Drive
Elevate your marketing approach – ready to make an impact?
Unlock the untapped potential of your marketing campaigns with an actionable marketing database. Gain real insight into the cars passing by your facility, and target them with personalized marketing campaigns to effectively convert them into a customer. With the power of captured data at your fingertips, elevate your marketing efforts and achieve unprecedented conversions like never before.
Monetize
Want to target consumers effectively?
Leverage DRN's direct mailer package to connect directly with your audience using license plate data. Personalize your marketing messages, drive customers straight to your business, and expand your reach with hyper-targeted campaigns for higher conversions.
DRIVEN INSIGHTS
Drive your marketing forward with the industry's most advanced marketing database.
LPR CAMERA SYSTEMS
L5F
FIXED LPR
CAMERA SYSTEM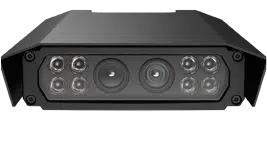 L6Q
QUICK-DEPLOY
LPR CAMERA
SYSTEM