Recently published delinquency rates by vintage show signs of deteriorated portfolio performance. This trend is even more pronounced for consumers with subprime and deep subprime credit scores. 2022 vintage auto loans for deep subprime were 2.4 percent delinquent 8 months after origination, which is a 33 percent increase from the previous five-year high set in 2020. Consumer credit reporting shows delinquency in the first two years after purchase, loans originated in 2021 and 2022 are starting to show higher delinquency rates relative to loans originated in previous years.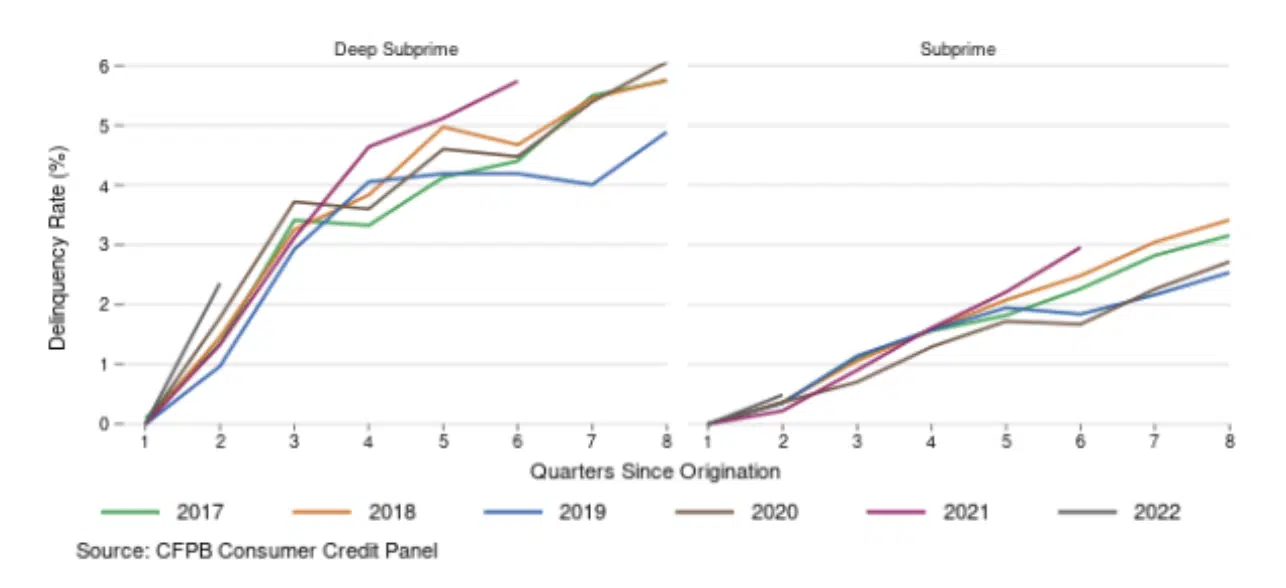 Lenders are looking to automate analytics and portfolio performance, and DRNsights plus is here to answer the call. DRN Data's latest release of their platform has been enhanced to qualify multiple data points resulting in an easy to read score based on timing and license plate recognition. Removing the guess work in locating customers. Validate addresses, receive real time notifications of losses including impounded or stolen vehicles all available through an API or UI. 
Providing one resource at a flat rate to replace traditional skip methods including, sorting through scan or GPS data. DRN can provide the latest real time vehicle location, phone, and address data to reach your customers quickly with precision in the collections process.
Interested in learning more? Contact us here.