DRN hosted a great week of discussions, networking and golf – both hitting the course ourselves and watching the pros – in May. I think this was one of our best gatherings ever as we packed a lot of action into a few days and were able to make the most out of the time with partners and clients.
We started the week with a day of meetings with our Lender-Agent Advisory Council, which includes nearly 20 representatives from our lender and affiliate partners. We covered topics specific to lenders and agents but included the full group in all discussions to encourage a broad range of perspectives and ideas. The challenge of rising expenses including fuel and fees was a hot topic and one that everyone in the group is facing.
For agents, we heard about the importance of historical LPR data staying within the DRN system and the value that it provides to agents who are in constant need of data to work efficiently – especially in our current state of inflation. There's a strong desire from this group for lenders to help with fuel surcharges, so having both sides of the business as part of the discussion was helpful and insightful. We also talked about recent measures that promote agent safety including data dispatch  delays to prevent multiple agents from working on the same location at the same time.
On the lender side, we talked about new and proposed regulations from the Consumer Finance Protection Bureau (CFPB) and how lenders are performing internal audits to prepare for those changes. We also discussed changes in the waterfall triggers of the collection process and how lenders are using data earlier in delinquency to make better decisions on assignments.
This was a great venue for both sides of the industry to talk about challenges, opportunities and needed change. Having various perspectives around the table was valuable for building understanding on how lenders, agents and partners like DRN and MVTRAC can work together for our collective success.
Following a productive day and lively dinner, we hosted 50 golfers for our fifth annual DRNvitational golf tournament. I think everyone had a great time networking and getting to know each other in a fun and casual setting. "I really enjoyed the DRNvitational! It was a great opportunity to break away with some great peers and have some fun while networking with some highly talented people," said Jason Ybarra from TexCap Financial. Out of 12 teams our winning group included Nathan Baker of Capital One; Shannon Rodden of P40 Financial; and Jason ybarra of TexCap Financial. Probably the most memorable moment was DRN's Tracy Harrelson successfully – thank goodness – hitting a shot off a tee that Ryan Miller of NW Recovery held between his teeth. ICYMI – see the [photo/video] below! Many thanks to MVTRAC, SCM (Secure Collateral Management) and LPS (Loss Prevention Services) for their support of this great event.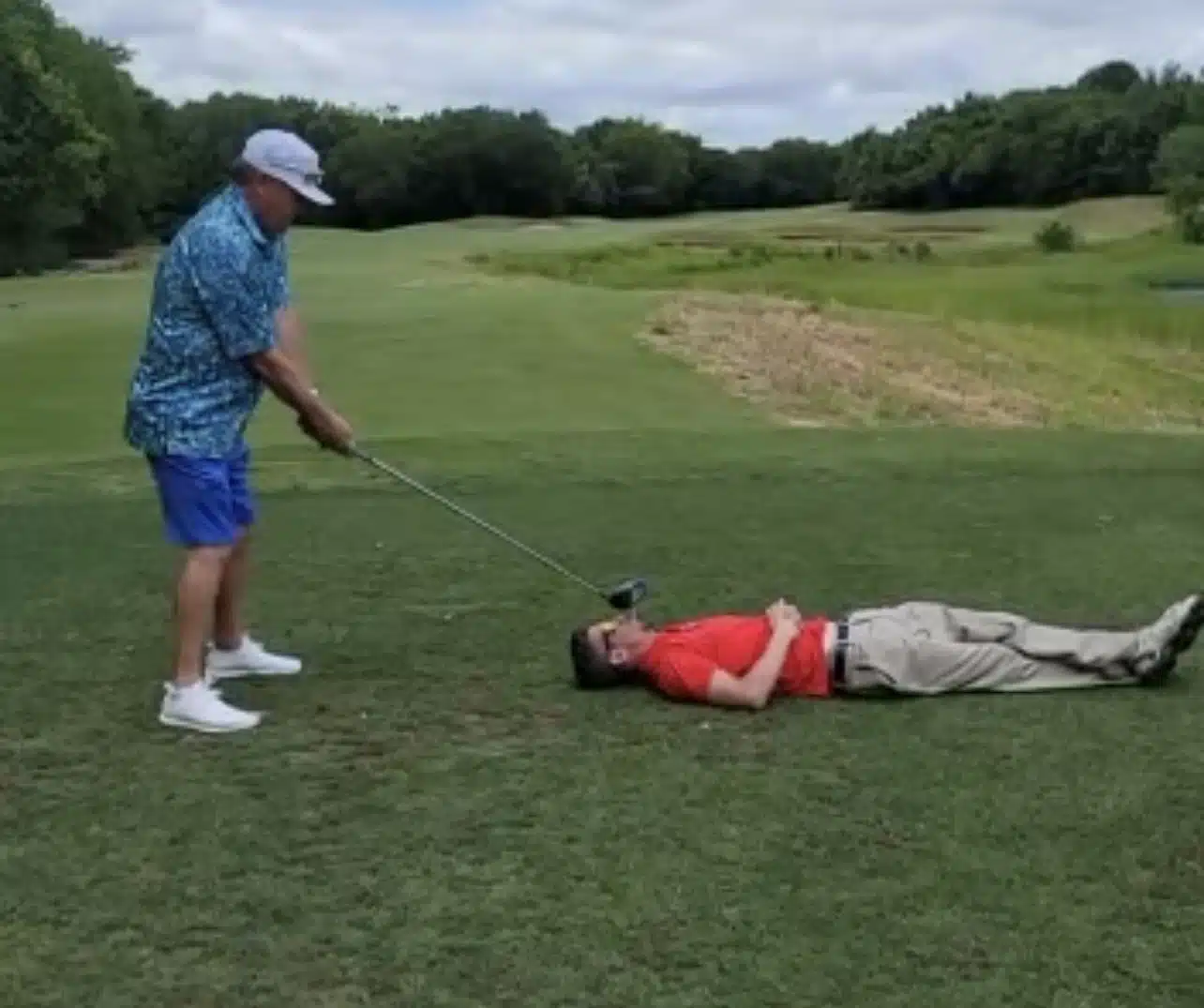 We capped off the week by hosting a record turnout in the DRN-MVTRAC Palmer Suite at the PGA Tour's Charles Schwab Challenge and Colonial Country Club in Fort Worth. Over the four-day tournament we saw approximately 150 guests, making this one of our best-attended Charles Schwab events ever. We enjoyed watching Sam Burns earn his third victory of the season, winning $1.5 million and the keys to a fully restored and modernized 1979 Firebird Trans Am. 
In addition to golf, we had some great discussions – including what lenders see coming and how they're changing to a more digital contact strategy with their customers as delinquencies and bankruptcies are picking up. We also heard from lenders, agents and others about increased use of LPR data to build efficiency and to help them understand customers migration through the pandemic.
I think we all came away excited about the 2023 Challenge, and with some renewed energy around the state of our industry. We're grateful for everyone who attended and hope you'll watch for information on next year's event in the coming months.